Transform Construction & Landscaping
With 20 years of experience under his belt, Luke Bruni has brought his eye for design and attention to detail to each of Transform Construction and Landscaping's projects. Transform Construction and Landscaping is committed to creating high-quality havens to elevate any home. The company specialises in pool surrounds, outdoor pavilions and kitchens, water features, retaining walls, timber decking, pergolas, and concreting.
The team strives to reduce maintenance work for clients while creating a sleek, modern aesthetic. The company is involved in all aspects of the landscaping process, from the initial design to the final product. The team's knowledge and skill delivers the highest quality each time. Transform Construction and Landscaping stay on the front foot of modern design and landscaping, whilst upholding high standards of quality by using only the best products in the landscaping industry.
Established in 2014, Transform Construction and Landscaping has been operating throughout the greater Sydney region. The company recently launched Transform Pools and Spas. Together, the companies offer solutions to complete the family home regardless of budget, size or complexity.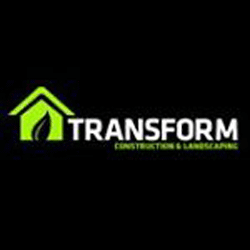 Designed and executed by Transform Construction and Landscaping, this low-maintenance, extravagant oasis is the perfect entrance to make a bold statement.