Updating your outdoor area can revitalise your entire home, but where do you start? With a vast array of aquatic options on the market, everything from stylistic preferences to practical inclusions ought to be considered. To help, Pamela Hale interviews winners of the 2018 Swimming Pool and Spa Association (SPASA) NSW & ACT Awards of Excellence about the latest design trends in the industry.
Director of Aquastone Pools & Landscapes, Gavin Bazley, talks…
WATER FEATURES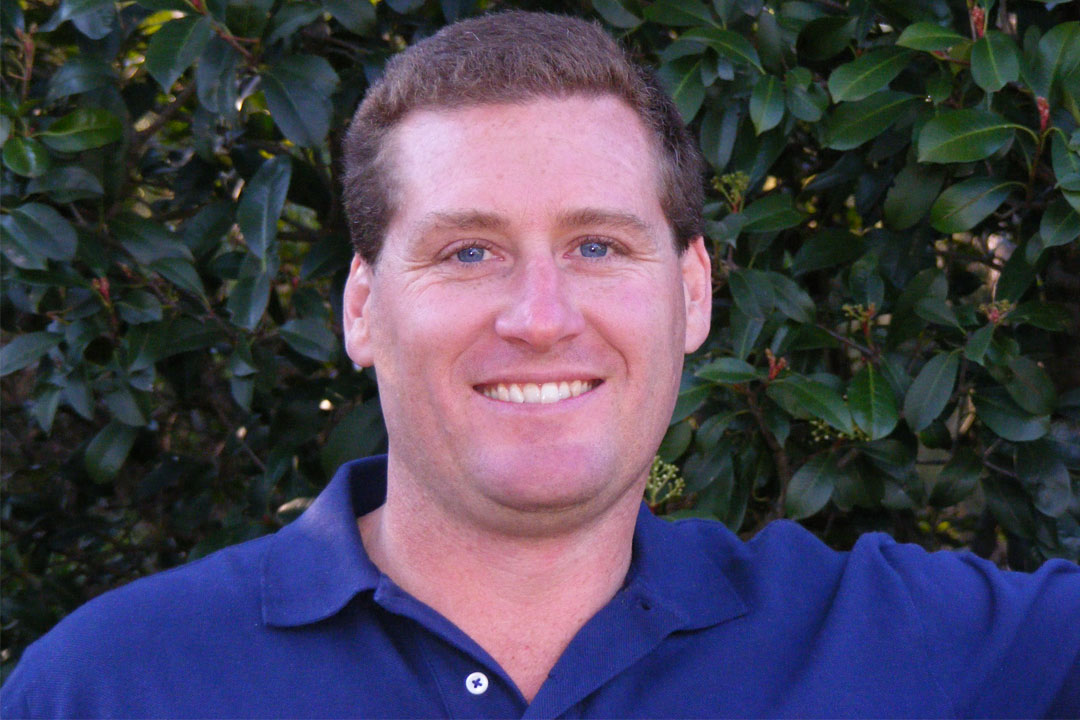 The Low-Down: We have seen an increase in the number of homeowners wanting to include water features in their pool area. There are many different styles available, and they can be incorporated for a number of different purposes, from the purely visual to the highly practical.
Strengths: Water features have many benefits. Not only are they visually appealing, but they can also be cleverly designed to hide unsightly items around the pool area. For example, we are now installing water features that can hide pool equipment behind them. This way the equipment can be close to the pool area, but out of sight. They can also add a fun factor for the kids, and be aesthetically beautiful as well!
Weaknesses: Sometimes water features can be noisy, so this has to be taken into consideration.
The Verdict: I personally think a water feature is a great addition to any pool. It can really be something as simple as water spouts shooting into the pool, or something more substantial such as an equipment cover. A water feature is something that can be custom-built to suit the pool and your unique needs.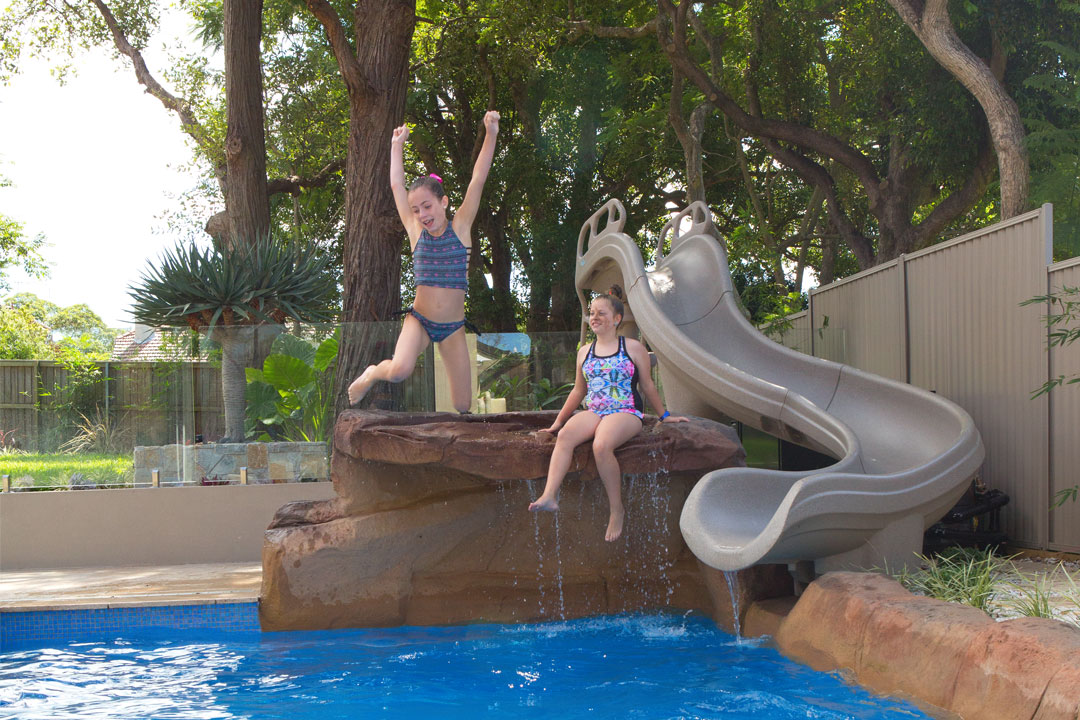 Owner of Freedom Pools, Sydney and Central Coast, Natalie Bugden, talks…
ALFRESCO ENTERTAINING AREAS
The Low-Down: Pools are becoming a feature around which multipurpose entertaining areas are created, with indoor/outdoor designs becoming more prominent.
Strengths: In Sydney, the weather is so lovely during much of the year, so people want to spend time outside. We have noticed a trend in utilising outdoor spaces to create entertaining areas with functional inclusions such as kitchens and cabanas. This approach makes it easy to entertain and make the most of the pool while keeping an eye on the children.
Weaknesses: The only potential downside of creating an entertaining area is a lack of use during the winter months, and the associated expenses of kitchen facilities, seating, and shade structures.
The Verdict: This type of space is suited to anyone who enjoys entertaining, and has the available space and the budget. It may also be of benefit to anyone who needs to keep an eye on their little ones while entertaining.
Pro Tip: While an outdoor entertaining area may be a trend-driven inclusion, it will not decrease in value over time. Creating an environment that not only offers a swimming pool, but an entire outdoor entertaining experience, will add a major feature of your property.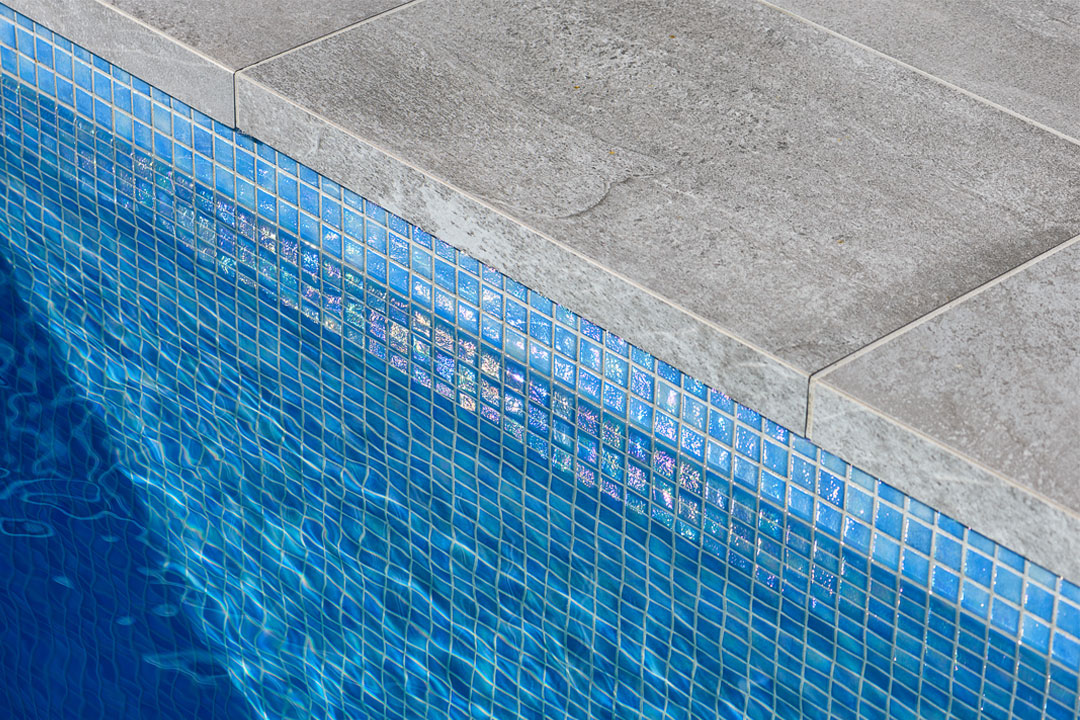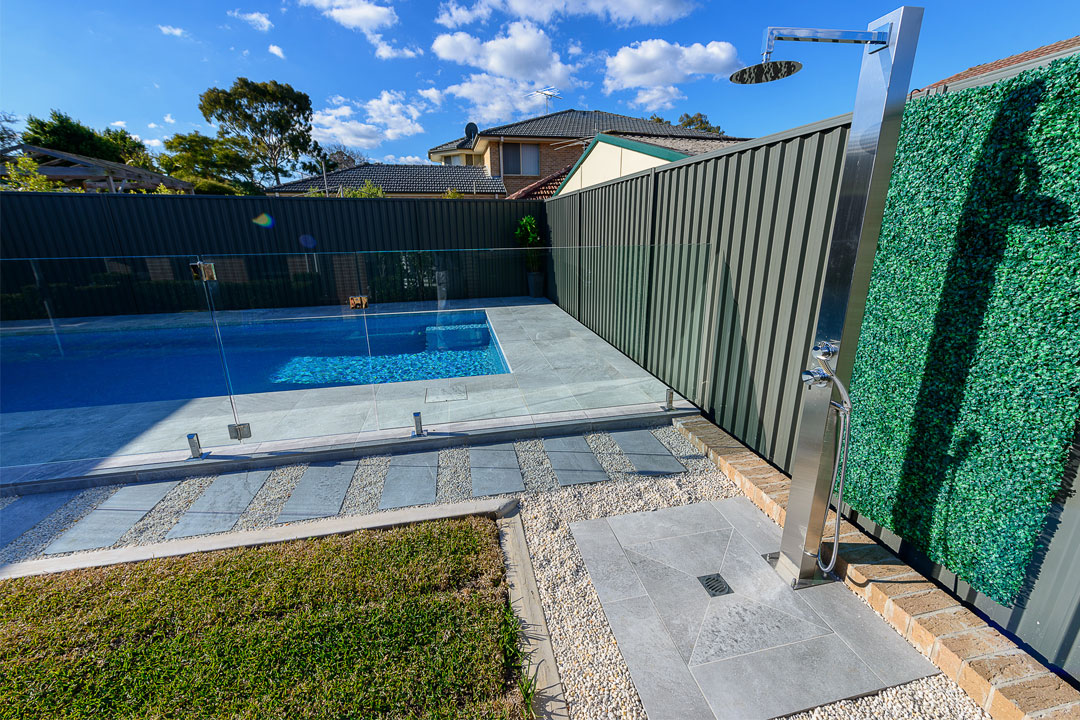 Managing partner of Europe Imports, Carl Yench, talks…
PORCELAIN SURROUNDS
The Low-Down: Lately we are seeing a huge swing from natural stone selections to 2cm porcelain tiles being used for coping and pool surrounds. Improvements in printing and production technology are providing practical porcelain solutions with stone designs.
Strengths: Our considerations include biscuit selection – being the tile body – to minimise the noticeability of chipping; special scratch-resistant glazing; fine grain, anti-slip surfacing; and density to minimise water absorption as this removes the need for sealers, and inhibits expansion and contraction. As we control the whole production process with PDS porcelain, we can ensure that they are not only high-quality, beautifully designed and functional, but also fit for their purpose and suitable to the end user.
Weaknesses: Not all importers care as much as we do about ensuring all products are produced to the highest of standards, and made in highly reputable factories. As a result, not all 2cm porcelains are created equal. I have seen many products in the industry that can barely be classified as porcelain and have been problematic in application. For coping, porcelain products require a certain degree of attention to the technical properties to ensure a trouble-free installation. Things like high water absorption, low abrasion resistance, and low textile strength can all lead to problems. My advice would be to seek a reputable supplier and request the technical document, such as the ISO 9001 certificate, as well as factory test results.
The Verdict: We recommend 2cm porcelain products for projects where the client requires a slip-resistant and low-maintenance environment.
Pro Tip: Choose Europe Imports for a selection service where we will envisage your dream and assist you in achieving the optimal outcome. We educate our clients on what products and colours are possible and how we can incorporate other selection of the property into the design
Marketing manager for Hayward Pool Products (Australia) Pty Ltd, Rob Emmett talks…
CUSTOM POOL DESIGNS
The Low-Down: The popularity of custom pool designs has been on the rise for a while, however the need to produce something different from the norm is now being taken very seriously by pool builders. Custom designs used to be reserved for big budgets, however pool builders have really taken up the challenge, using their ability to create bespoke designs as a strong point of difference over run-of-the-mill offerings. This is now bringing custom design features within the reach of the mass market.
Strengths: Custom pool designs allow you to tailor your pool according to your unique set of needs. This provides both practical and visual benefits, allowing you to incorporate shallow ledges for sunbaking, niches to house lights, or even windows to help merge your pool with its surroundings.
Weaknesses: There can be some cons associated with custom pool design. The first is the cost – a custom pool can be significantly more expensive than something more standard. Other potential drawbacks revolve around the practicalities of maintaining and living with a custom pool. It's important to research each of the features before giving the go-ahead. For example, most robotic pool cleaners will struggle to clean shallow ledges, and if you have multiple powered features you will probably want to install an automation system for centralised control.
The Verdict: The drive to be different shows no sign of slowing, which is great news for anyone thinking about installing a pool. With the increase in builders offering custom creations, there's nothing to stop you achieving a pool that perfectly matches your unique needs and environment, as well as creating something truly eye-catching. Whether your preference is fibreglass or concrete, unique features such as ledges, niches and windows are now much easier and cheaper features to include in your build.