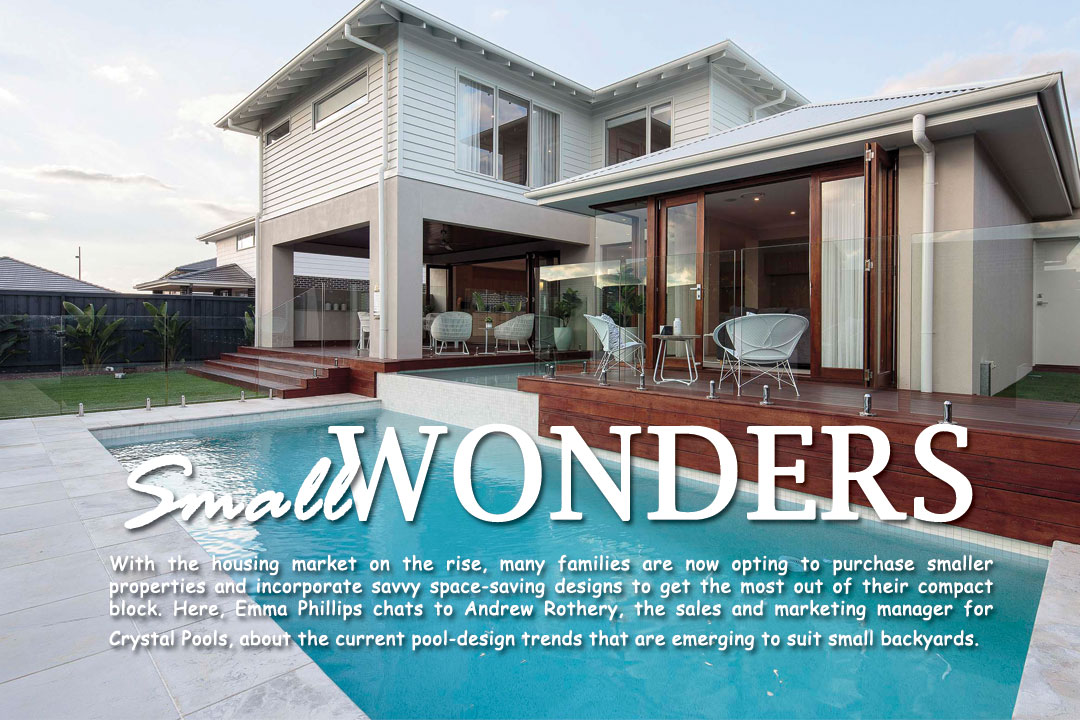 It's every Australian's dream to have their own family home with a backyard pool. While blocks of land are shrinking in response to increased urbanisation, it doesn't mean you have to abandon your dream of having an outdoor pool. Pool designs have evolved considerably in recent years to accommodate for smaller property sizes and changing trends. Families now want the freedom to create an outdoor space that includes both a pool and the luxury of an alfresco entertaining area. While this may have previously been considered a pipe dream, it is now a reality for homeowners who are willing to get creative with their design approach.
A WORD FROM THE WISE
Building a pool with limited land space can be a complicated process. Many pool designs that specifically cater to smaller blocks of land are now available, which means homeowners have an abundance of options when designing their backyard space. Not all designs will be suited to your unique space though, so you need to consult a professional pool builder before settling on anything. "Make sure you speak to an experienced pool company," says Andrew Rothery. "[It's important to ensure] that they understand all council regulations and costs involved with building in small spaces." A professional pool builder will be able to guide you in the right direction and advise you of the best options possible to utilise every inch of space in your backyard. Rothery also suggests including your landscaping plans in the overall backyard design to ensure your pool area and garden flow seamlessly from one to the other. This will not only be visually pleasing, but will ensure you're making the best use of space while increasing the value of your home.
THE SHAPE OF WATER
With small blocks of land becoming increasingly
common, it's easy to see how plunge pools, narrow lap pools and spas have taken the pool industry by storm. But with all these growing trends, it can be hard to know which style of pool is right for you and your family. Rothery says that narrow lap pools are one of the most popular styles available. With the ability to be perfectly tailored to suit a small section of your backyard, narrow lap pools can be added down the side of a home, which utilises an otherwise unused section of land. Plunge pools are quickly becoming a backyard favourite for their versatile and flexible designs. With the ability to fit into almost any area of your backyard, it's easy to see how they have become a coveted addition to many inner-city homes across Australia. Plunge pools can also be designed with an integrated water feature, so your backyard can truly have it all!
ROOFTOP REALITY
With homeowners opting for smaller blocks of land, we've also seen an increase in families living in apartment complexes. Going hand in hand with shared outdoor areas, rooftop pools are becoming the epitome of luxurious city living. A rooftop pool is a unique way to add a special element to your building complex, especially where space is an issue. "A rooftop pool in a highrise building or unit complex is a great idea," says Rothery. "The cost can also be decreased if shared between a group of residents."
A MATERIAL WORLD
When considering what materials to use to build your pool, it's important to consult a professional and do your research. There are benefits to using both fibreglass and concrete as the main material in your new pool's design. While fibreglass is the cheaper option, concrete
is more durable and can easily be tailored to suit your unique backyard space. "Concrete pools can be designed in any shape and size," says Rothery. "They require less support compared to fibreglass pools and can be built above ground, and they can also suit some rooftop designs."
PICK AND CHOOSE
You'll face a number of creative challenges when building a pool, especially if you have a smaller backyard. The type of pool you should choose will depend on the amount of land you have available and the lifestyle you lead. For example, a plunge pool with swim jets is a great option for those wanting to enjoy all the benefits of a large pool. Alternatively, a narrow lap pool would be the ideal choice for swimmers who want to utilise the small area between their home and fence line. Plunge pools are quickly becoming a backyard favourite for their versatile and flexible designs. "It's very important to contact an experienced pool professional who can plan and build your pool to suit your space," Rothery says. First and foremost, your need to select a reputable pool company that you can trust. If you're unsure about a company's previous work, it's always a good idea to ask for testimonies from past clients. Building a pool on a small block of land doesn't mean you have to abandon other important elements in your backyard. With a wide range of stylish compact pool designs available, you can create the backyard you've always dreamed of, without compromising on space. Remember to ensure your pool builder has the experience and knowledge to create a longlasting pool that accommodates your budget and space requirements. After working together with your builder, you'll be able to relax poolside in your backyard oasis and feel content that you've utilised every inch of space around you. After all, they say good things come in small packages!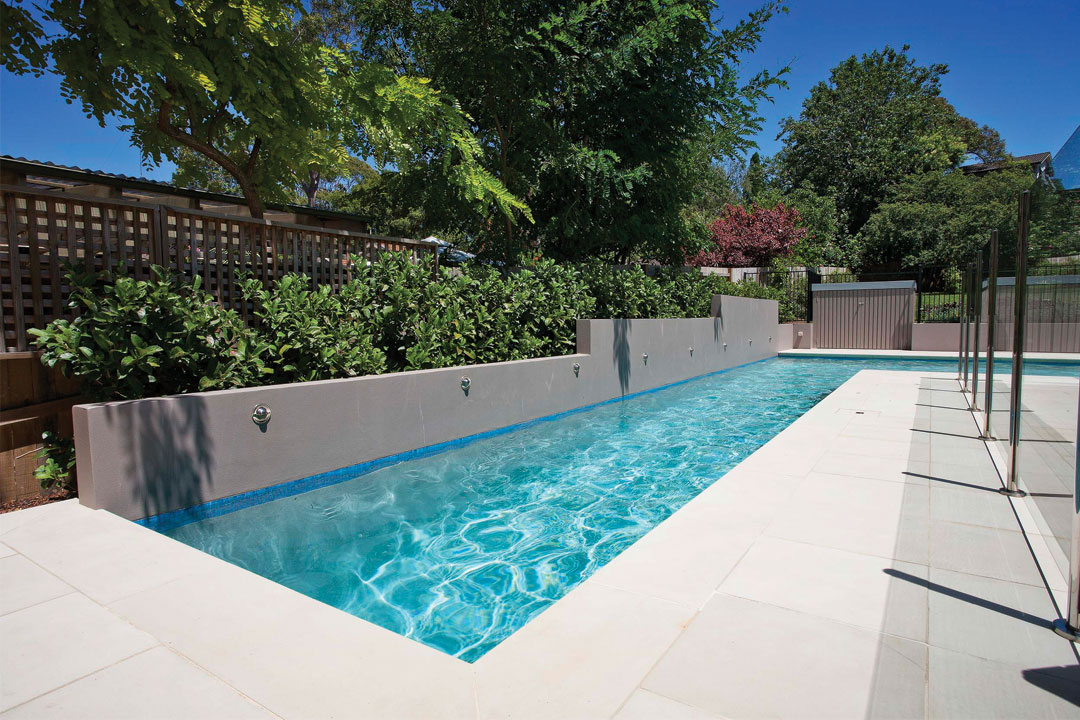 Images courtesy of Crystal Pools