Offering locally designed and manufactured pools, Narellan Pools Macarthur strives to build perfect outdoor entertaining spaces to clients throughout the Macarthur region and south-west Sydney. Collaboration is key to Narellan Pools ethos; the company strives to provide the best personalised service and tailored solutions for clients. With a vast range of design shapes, sizes and colours, the options are endless. Narellan Pools Macarthur's specialisation in freestanding and inground fibreglass pools and spas ensures that the clients' dream design will become a reality.
Narellan Pools Macarthur utilises its extensive experience and delivers a fresh, personalised approach to pool and spa design. With this rich history of pool and spa work, the team at Narellan Pools Macarthur can overcome any obstacles that might impact its projects.
The Macarthur franchise is part of the well-known swimming pool company Narellan Pools, which was established in 1972 and is one of Australia's leading pool manufacturers. Narellan Pools Macarthur takes advantage of its flagship company's innovative products and designs to complete high-quality projects built to enjoy for years to come.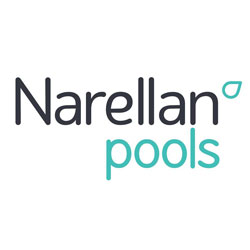 Working in close conjunction with the homeowner's wishes, Narellan Pools Macarthur constructed this striking pool as both a place for the family to congregate and relax, and an entertainment area for family and friends.