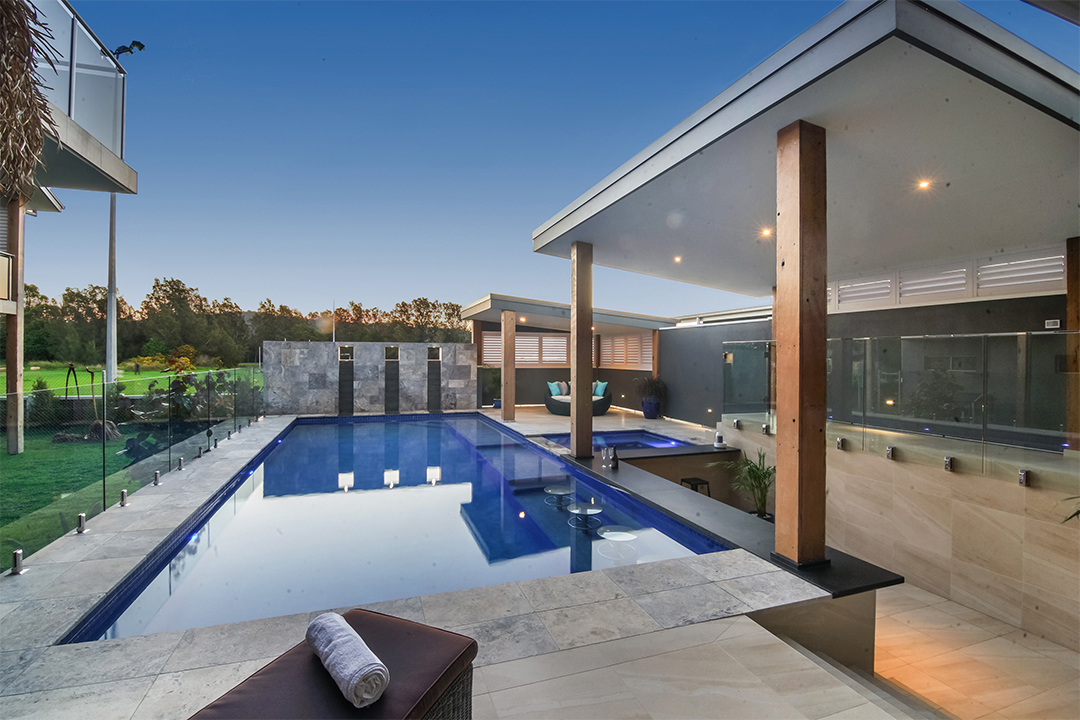 Kick Start Your Pool Planning Process
Whether you're crafting your dream family home, or setting up an investment for your future, building a house is an exciting milestone in your life and adding a pool not only increases the value of your home, but it's a luxury that can elevate your abode to dream home status and provide a lifetime of unlimited entertainment. But before you embark on such a significant investment, conducting proper research and understanding the work involved is essential. Here, Louise Hurll, founder of The Stylish Life Project's Pool Planning Course, takes us through the process of planning a pool, and how, with proper planning
and knowledge, you can ensure the best outcome possible.
Packed with helpful, easy-to-watch videos and comprehensive checklists, The Stylish Life Pool Planning Course is designed to guide you through the planning process, and "provides practical, professional and comprehensive information to help you choose the right pool for your family". The course also offers helpful advice on selecting the right builder for the job and keeping your budget in check, so you can plan your dream oasis with confidence.
I'm thinking about installing a new pool, what are the first steps?
LH: Even if you've owned a pool before, you'll find that the changes in technology and accessories over the last few years have been a real game changer for the efficiency of your pool and the time it will take to keep it looking fabulous, without any fuss. Getting up to speed on the options for your new pool is just the first step of the process. You'll want to be able to articulate your personal style, so the pool you get reflects your personality and how you plan to enjoy it – and you'll need to be able to easily communicate that with your builder.
Knowing this upfront will give you the confidence to make the right colour and style choices for things like your tiles and pavers, but also for the big items like heating, cleaning and water options.
Where can I find the information that I need to compare quotes and choose the right builder for my specific project?
LH: Being knowledgeable and confident about what you want in your new pool will certainly help when choosing your pool builder, it will also mean you're getting like for like quotes, which are easier to compare.
Most people go into the process asking the builder for advice, but that's like asking a baker what their favourite bread is. You'll get a different answer every time and you'll get different quotes and then wonder why there's such a huge gap in the prices!
Make sure you can explain what you want to your builder upfront and then ensure that they've included everything you need in their quotes. Plus, you'll need to budget for the additional costs that are not often covered, like pool fencing, landscaping, etc.
Speak to three pool builders and make sure they visit your site; you'll soon get a feel for which one you'd like to work with and you'll be able to judge from their answers whether they're the right builder for your project. The key things to consider are:
• Do they give you time to discuss the options or do
they just skim over your questions and leave you
confused?
• Have they included everything in their quote or are
there things missing?
• Have you checked their references and made sure
their past customers are happy?
• Have they got the right licences and insurance
certificates for your job?
The videos and accompanying checklists in the Pool Planning Course will make you more knowledgeable about every aspect of the project, so you'll be able to ask your builders the right questions. We also have a quote comparison spreadsheet so it's much easier to compare the quotes and know how much you need to budget for your build.
Are the heating, cleaning and maintenance of my pool something I should consider right from the start, or can those factors be left until later on in the build?
LH: We always recommend that you consider these upfront, as choosing the right options will really impact how you use and enjoy the pool.
Your builder will factor them into your quote and you'll be able to make compromises on the cost versus convenience before you commit to the overall cost of the pool.
Not only that, they'll [also] need to plan the necessary pipes and equipment at the start of the build, and chances are it'll be either costly or impossible to change these later anyway. How much better would it feel to know you've got these sorted out before they start digging?
If I'm building a new home, what stage of the build should I start planning the pool?
LH: Like, right now?! If you're planning a new build or a knock-down-rebuild, the time to start planning your pool is right now! Your pool will be such an important part of your project, that getting it right and including it in your planning could save you tens of thousands of dollars.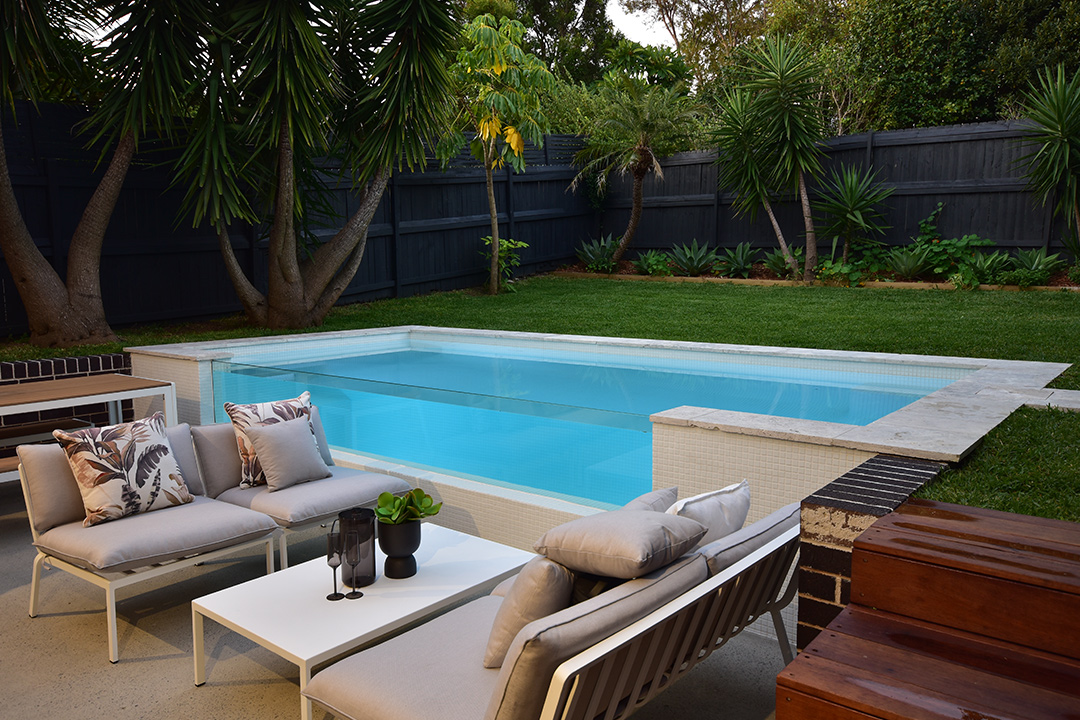 Here's some of the things you'll need to consider:
• Know which water, cleaning, heating and maintenance
options will suit your lifestyle and how you want to use
the pool.
• Know whether a fibreglass or concrete pool is best
for you.
• Think about how close to your house and your
boundary you want the pool. Will you need extra
pierings added to support your home?
• Will you have access after the build to excavate for
the pool? If not, then you'll save thousands by digging
now and letting it 'sleep' until your house is finished.
• Planning your pool early will mean your services are
in the right place. Electrics and plumbing needs to be
planned early.
• Make sure you're prepared and have your pool
budget put aside, ready to complete your new home.
Sound daunting? You're probably already making so many decisions about your new home that you have decision fatigue. So, let's have our industry experts explain what's available and why each option might be just the right choice for you. It's super simple to watch our videos on your computer or phone, then use our checklists to make sure you've got everything sorted out. Because if you have a rough idea of what you want, this course will help you elevate those ideas to the next level and bring them to life.
What information should I give my pool builder to ensure that my new pool suits my lifestyle and family needs?
LH: Goodness, that's a really hard one to sum up in a few words. And that's why so many people are doing the Pool Planning Course first. The biggest question to answer is how do you intend to use your pool?
Will you need an extra ledge and non-slip pavers around the pool for kids jumping in and out? Or, are you looking for more of an adults' oasis with relaxing water features and a day bed? How much time do you want to spend maintaining your pool? Do you need in-floor cleaning, automated chemical systems and heating? How much do you want to spend on your pool upfront compared to ongoing efficiencies?
Honestly, there's so much to consider; take a look at our free PDF downloadable checklist, it includes ten key questions to kick-start your pool project, and will help make sure you're getting exactly the pool you've been dreaming of!
What are the benefits of taking the Pool Planning Course?
LH: The Pool Planning Course will take you from the design phase to choosing the pool builder and making all the decisions in between. It's an easy one-stop shop for advice from people who know their stuff. If you're looking for expert pool advice, this course is the place for you.
Can anyone take the Pool Planning Course, even if they have owned a pool previously?
LH: Absolutely. We've found most people who've owned a pool are blown away by all the things they didn't know. If you're going to spend more than $50,000 on an investment, make sure you've done your research first. It's a big  investment and the pool planning course will make you a pool planning expert in a matter of days.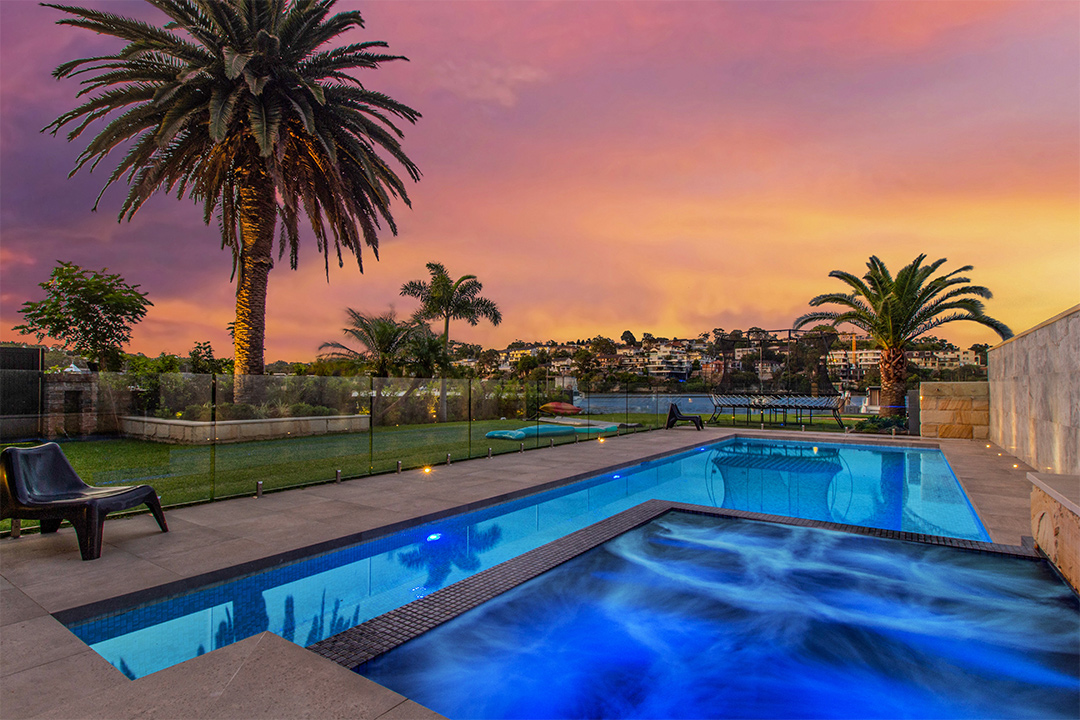 How can I ensure that I stick within my budget and avoid hidden costs?
LH: Make sure you know what's in your builder's quote, what the variables are and most importantly, what's not. Get quotes for those other items like fencing, landscaping and paving around the pool. Is your pool blanket included and do you want an underground cover? Have you thought about lighting in and around your pool? What happens when you hit rock or it rains for a month?
Most importantly, ensure you know what you want upfront so the builder can quote adequately, then it's more likely the process will run smoothly and you won't come across nasty surprises!
Images Courtesy Of Freedom Pools